House of Cards
author:

Jerzy Latka

cooperation:

Julia Schonwalder, Marcel Bilow

design and implementation team:

Paulina Urbanik, Olga Gumienna, Joanna Malińska, Agata Mintus, Weronika Lebiedowska, Magdalena Wiktorska, Natalia Olszewska, Wojtek Wiśniewski, Damian Wachoński, Dominik Gomółka

date:

February - September 2016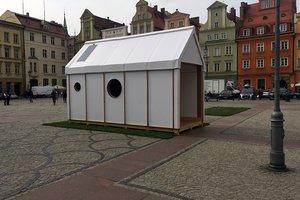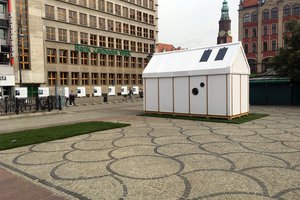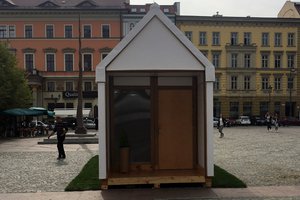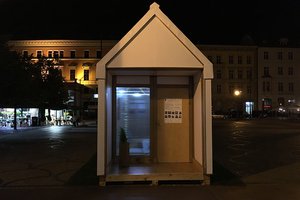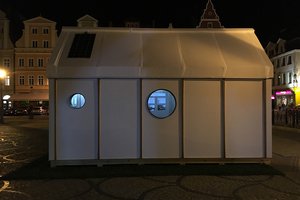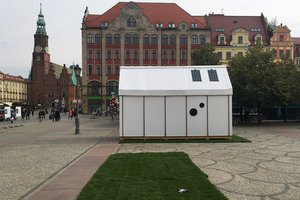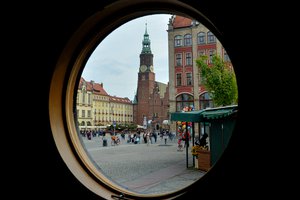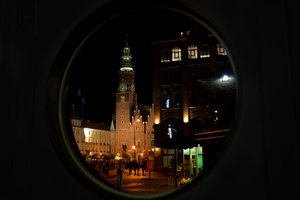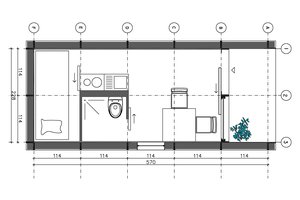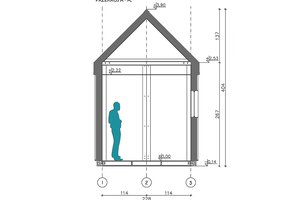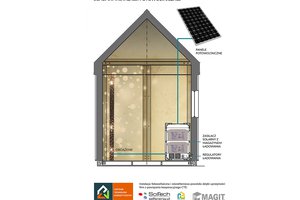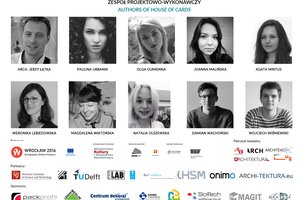 House of Cards is a living unit made out of paper components designed to be used for 5 - 20 years. The project is a part of biggere housing development composed of pre-fabricated modules and components.
House of Cards has won first prize in the Futu Wro competition. The project was realized within the City of the Future/ Laboratory Wroclaw program, which is the part of the European Capital of Culture Wroclaw 2016.
House of Cards is a prototype which concerns the matter of creating new solution for houses made out of at least 70% (by volume) of paper components. The structure of House of Cards bases on FLe2XARD system developed during several year research conducted at Wroclaw University of Science and Technology, Technical University Delft and Kyoto University of Art and Design.
The prototype was partly realized within the Summer School of Architecture – Living Unit 2016, which took place in August 2016 in the city of Wroclaw.