WUST Pavilion ver. 01
author:

Jerzy Łątka

project type:

conceptual design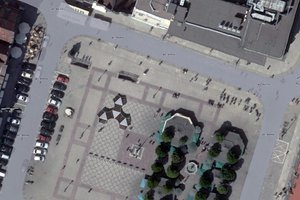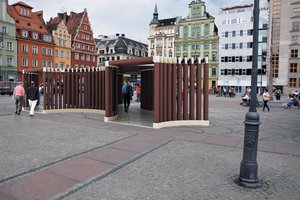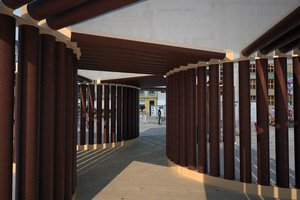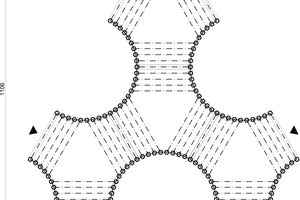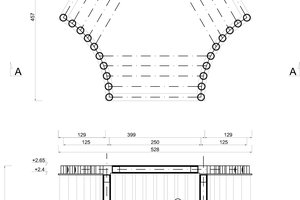 First of the three proposals for the Wroclaw University of Science and Technology Exhibition Pavilion for 70th anniversary of the University.
The first proposal for the Wroclaw University of Science and Technology 70th Anniversary Pavilion centred on the creation of four hexagonal-in-plan modules, which could be assembled after being transported to the Solny Square in Wroclaw. The pavilion would have six entrances, allowing people to enter from the most popular directions of the pedestrian flow at the square.
Each of the modules was composed of 15 frames made out of paper tubes connected by wooden joints. The space created by the frames would be used for an exposition of posters hung up on the walls. Since the exhibition could be experienced in a non-linear way, a special scenario would have to be created for the exhibition. Semi-circular spaces outside the pavilion would be used for a further presentation of the University's achievements in the form of mock-ups or additional posters.
The maximum height of the pavilion would be 2.65m. The triangles, created at the centre of the modules, would be covered with a translucent PVC membrane. A total of 171 paper tubes would be incorporated into the structure, whose external size would be 11x13m.