TECH_04
Authors:

Jerzy Łątka, Agata Jasiołek, Agnieszka Gogól, Yana Gvishh, Valeryia Mazurkevich, Martyna Skóra, Martyna Szymańska, Aleksandra Walkowiak

technical advisor:

prof. Mick Eekhout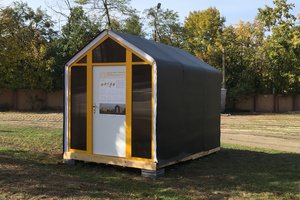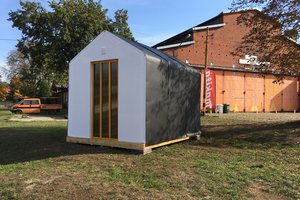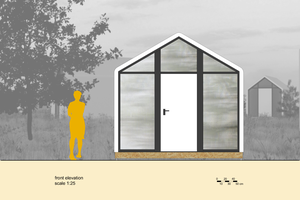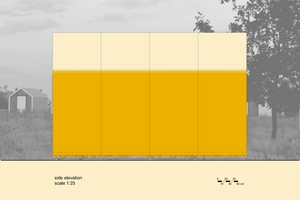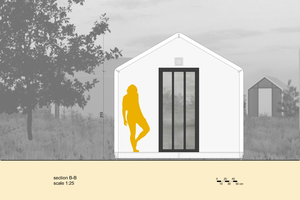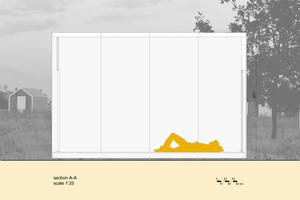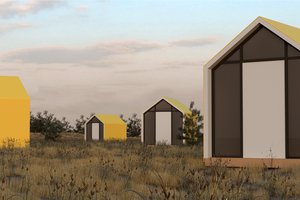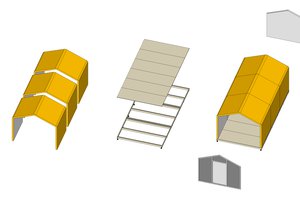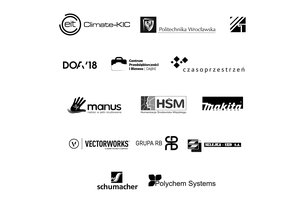 TECH 04 is an emergency cardboard shelter designed to be easy for transportation and construction. The house covers the area of 13 m2 and its structure is composed out of sandwich cardboard-aluminum panels.
TECH (Transportable Emergency Cardboard House) is a fourth generation of emergency shelters designed and constructed by archi-tektura.eu.
Basing on previous experiences the house was designed to be easy for transportation and construction even by non-professionals without the need of special tools.
The project was designed in cooperation with prof. Mick Eekhout and eng. Agata Jasiołek, and constructed together with students of Wroclaw University of Science and Technology.
Pre-fabricated components in form of wooden floor and wall-roof elements are designed to be transported flat. After reaching the destination the elements are folded in desired shape and covers the area of 13 m2. Wooden floor is composed out of timber beams fulfilled with corrugated cardboard insulation. The wall-roof components are sandwich panels made out of eight layers of 7 mm corrugated cardboard, two layers of 25 mm honeycomb panels and aluminum sheet from the outside. The front and back walls are made out of multi-chambered polycarbonate framed with timber elements.
The U-value of the TECH components calculated according to EN-ISO 6946:2017 shows good thermal insulation.
The U-values of the following components are:
wall – 0.52 W/m2K;
roof – 0.54 W/m2K;
floor – 0.35 W/m2K.
The prototype was built in October 2018 and currently is being observed and measured according to the structural stability, heat transfer and losses, and energy intensiveness.